Towables
If speed excites you come down to the watersports center and have a ride with our towables. Feel the adrenaline of speeding when the sea is calm or jump between the waves when the sea is wavy. Either way we promise you lots of fun and excitement. Single, double, triple or even up to six persons at the same time on our bigger towables, fun is guaranteed! Most of our towables are Crazyshark and the bigger of them are even appropriate for 3 year old children. The speed of course varies depending on our riders.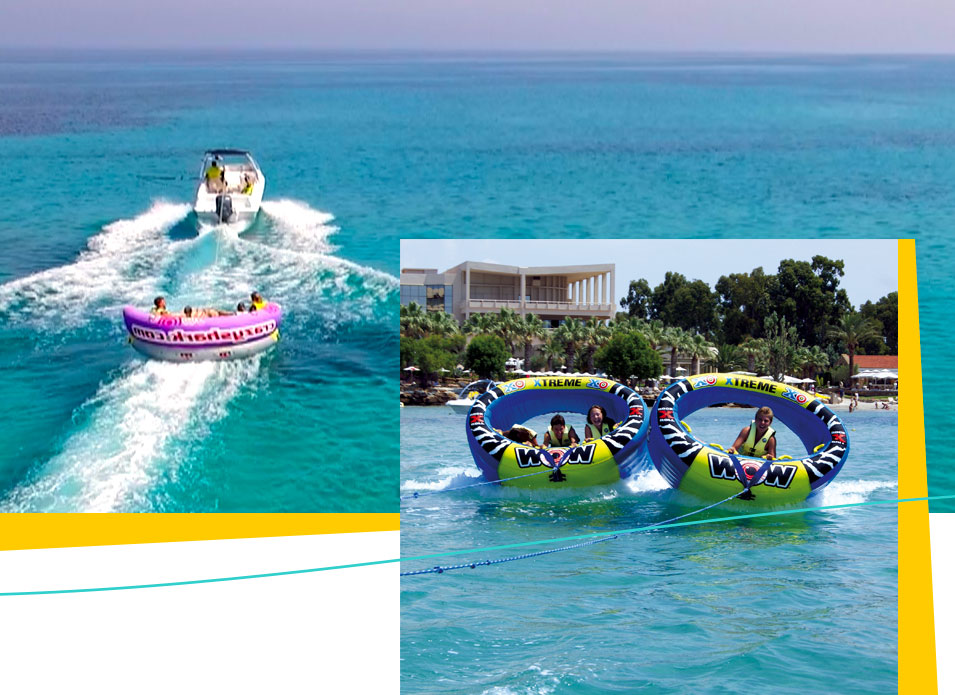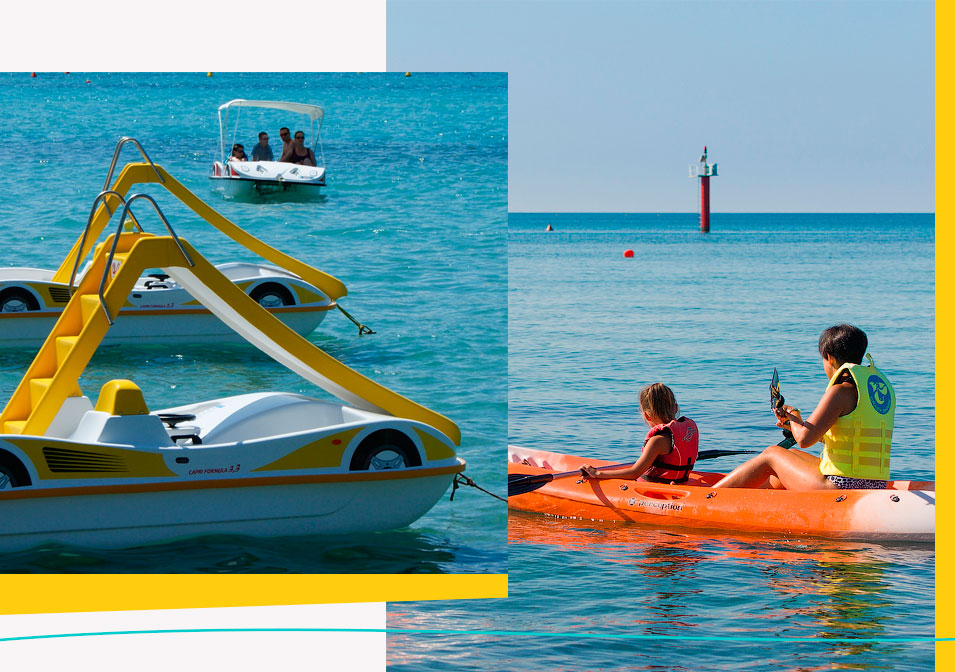 Pedalo
Canoe
Would you like to enjoy the sea away from the crowd? Rent one of our pedal boats, take your family or friends and off you go! Exercise and enjoy, and at the same time, get a sun tan!
We have pedal boats with slides and also with canopy tops for those who want to protect themselves from the sun.
For those who seek something different, there is also the canoe option. Just rent a single or a double canoe, paddle away and explore the sea!
Waterski
Wakeboard
Waterskiing is a great sport not only for adults, but for kids as well. Kids can start from the age of 6. Give yourselves and them the chance to learn something new and exciting. Something you can do anywhere once you learn it. We provide lessons for beginners or even intermediate or advanced instrustions for waterskiing or wakeboarding.
We have 4 ski boats and our equipment is Connelly and CWB. Our equipment is in very good condition because we renew it every year. All our boats have towers and booms and all our drivers are certified instructors, while some of them have been athletes in the past.
We offer waterskiing and wakeboarding at Sani Beach Hotel and at Sani Beach Club. Keep in mind that the best conditions are usually between 8:00-11:30.
For further information about timetables, conditions and for special packages call us or even better come and meet us!!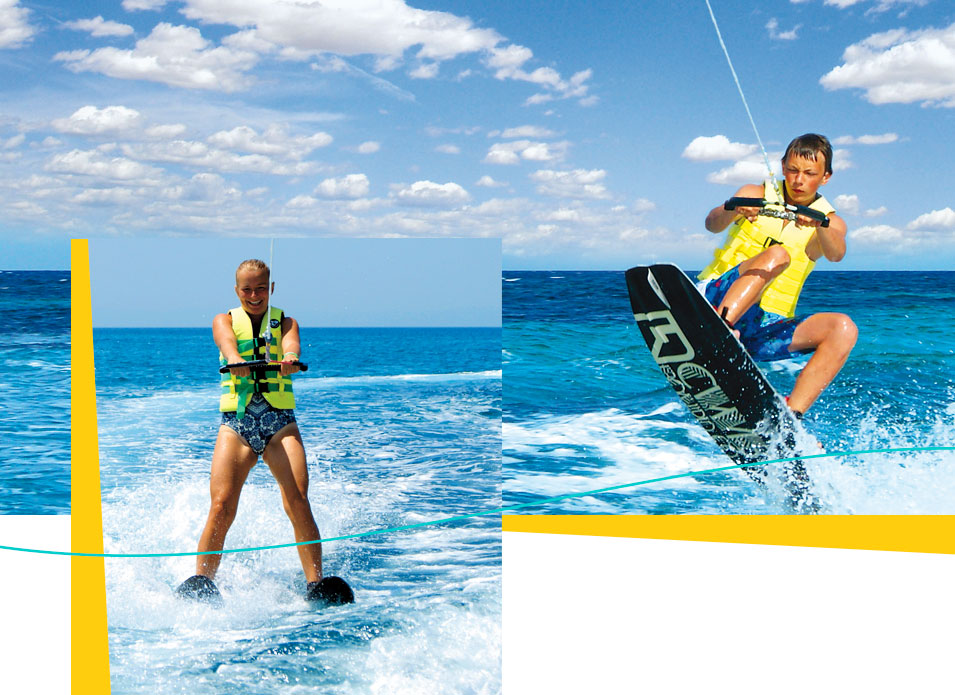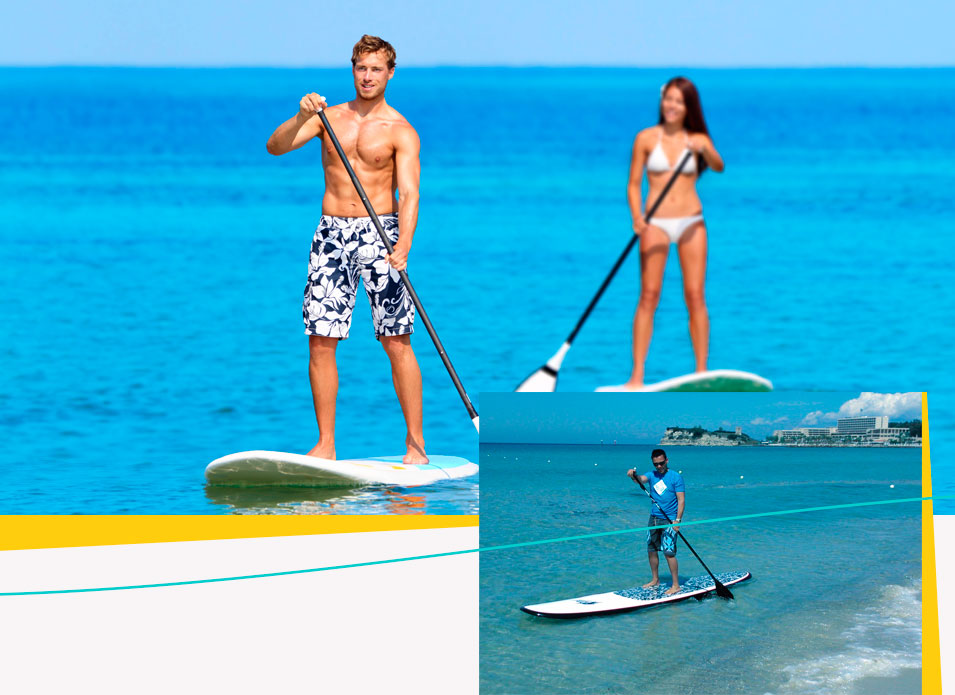 SUP
Stand up paddle boarding or in the Hawaiian language Hoe he'e nalu is a sport originating from Hawaii, an offshoot of surfing that enables surfers to paddle further into the ocean. A 2013 report called it the outdoor sporting activity with the most first-time participants of any other sports in the United States of America that year. Paddlers race on lakes, large rivers and canals, ride standing waves, and glide over long distances along sea coasts, often using tail winds to aid the trip.
Sailing
Have you ever wondered what it feels like to be pushed through the water with just a sail?
Come rent one of our sail boats (Topper Taz, Topper Topaz, Topper Catamaran) and our instructors will teach you how to sail.
We have basic courses for beginners and intermediate levels. Our instructors are all certified and can guide you through the whole process.
We guarantee that it will be an experience you will never forget.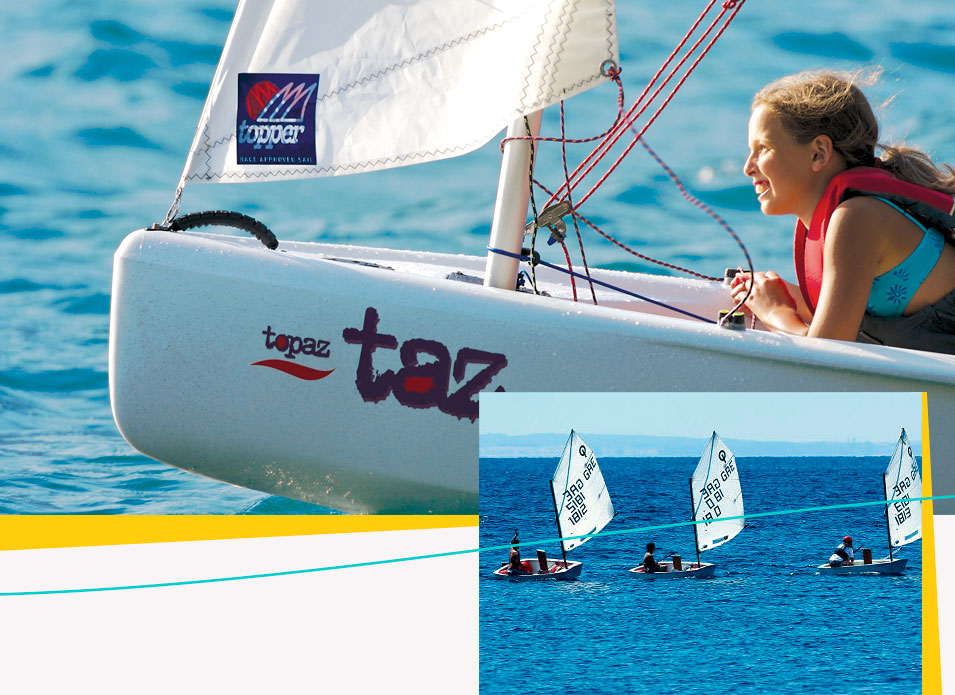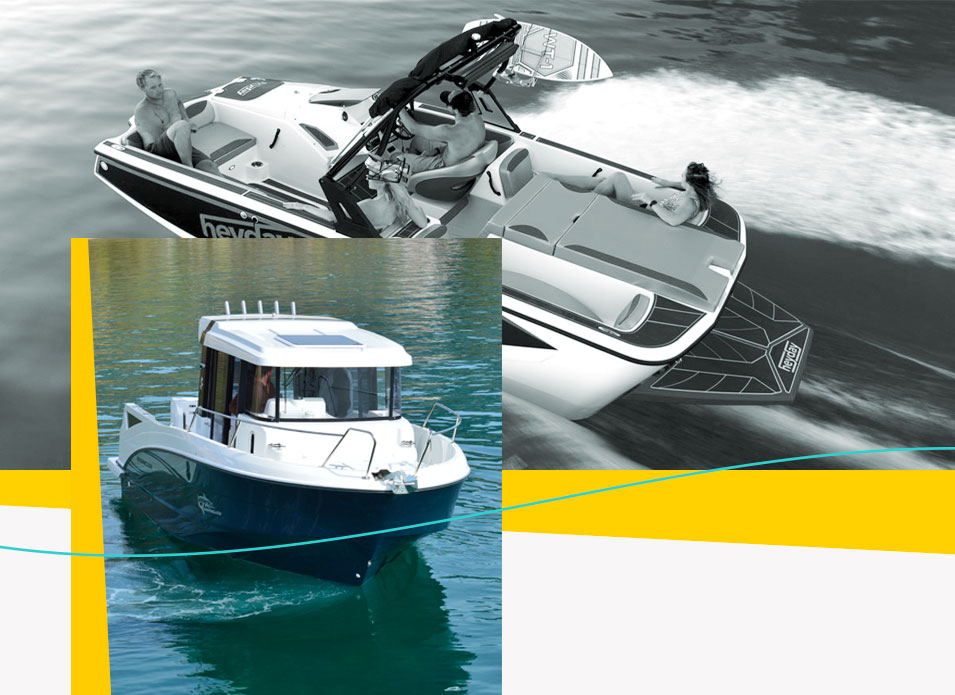 Boat Rental
Take one of our boat-trips and make a beautiful sightseeing trip along the beaches of the Kassandra peninsula. Go swimming and snorkeling (we provide you with masks and snorkels) away from the resort to inaccessible beaches and places where only a boat can take you.
Our captain will take care of the boat and navigation, providing first-hand knowledge regarding your destinations and recommending the little known spots, that will make boating in Halkidiki an even more amazing experience.
Windsurfing
The most essential part of any sport is that it has to be fun, and windsurfing certainly is! Windsurfing is a sport anyone can try, as we offer equipment both for beginners and advanced riders. Beginners can start with our basic course in which they will see immediate results following the instructions of our well-trained instructors and we offer packages both for beginners and advanced levels. It never gets boring because there is a wide range of disciplines in windsurfing, which will keep you learning. You can do it alone or with friends. It is a very nice exercise and people of all fitness levels can do it, so do not hesitate to try it!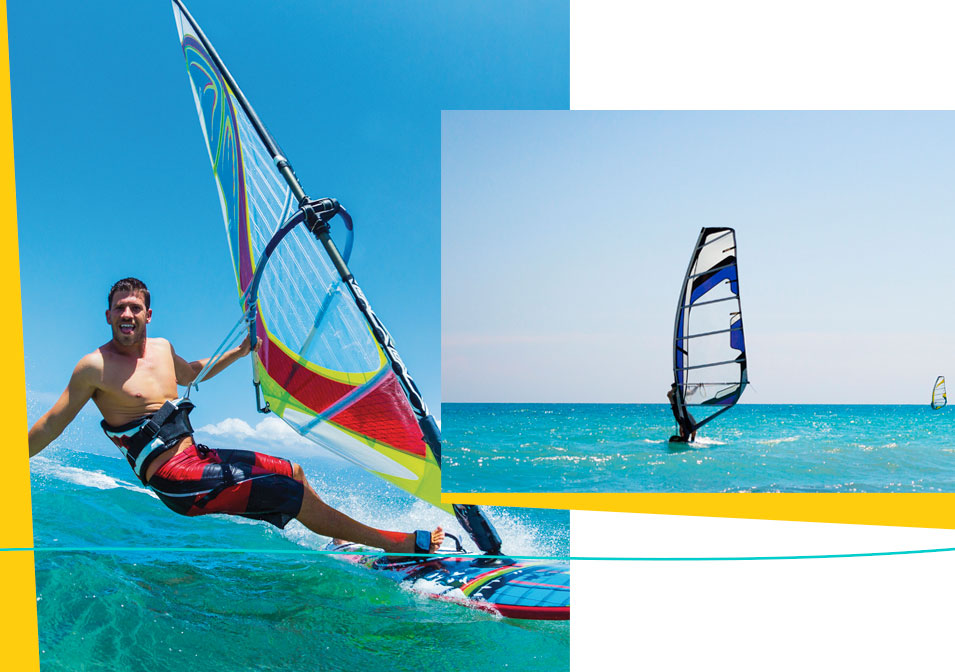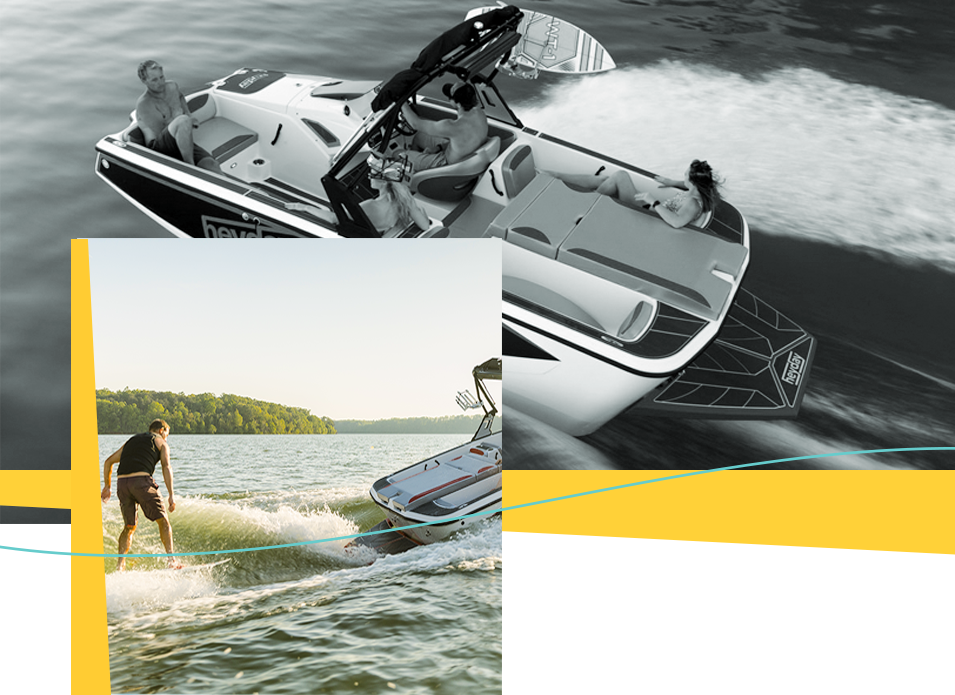 Wakeboard - Wakesurfing Boat
Living far away from the ocean is not an obstacle anymore for finding some good waves to surf. You just need to create them yourself! Ride the waves with our new Wakesurfing boat! Wakesurfing is a watersport in which the rider trails behind the boat on a short surfboard surfing through the boat's wake without being pulled directly by the boat. The wakesurfer starts by getting up on the wake with the use of a tow rope and then drops the rope and surfs following the waves the boat creates. It has become an increasingly famous sport in the latest years and Slalom Watersports is the first watersports center to bring this activity to Halkidiki!
Flyboard
Make your way to the sky with the new flyboard experience! Flyboard is a special device with water-powered boots that attach to a Jet Ski, which gives the Flyboard propulsion through air and water. It's designed around the human body and our natural ability to balance. We provide lessons for beginners, and we offer special packages as well. If you want to feel like Iron-Man for a day, don't miss the opportunity. Find this activity at Sani Club.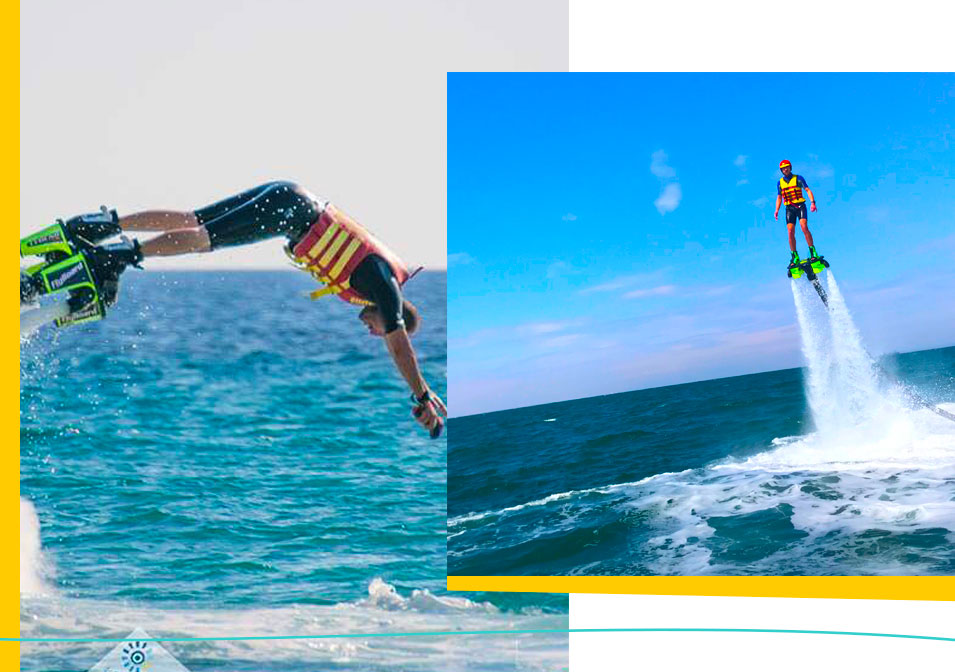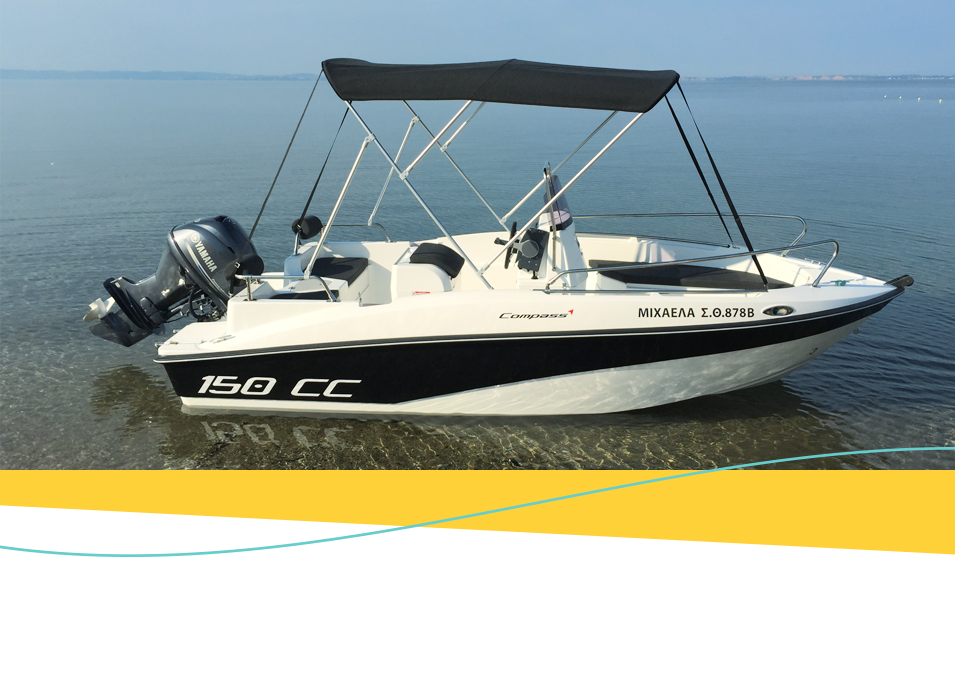 Boat Rental - Selfdriving no License Needed
You even have the chance to take a boat out on your own!
No license is required for our 30Hp boat! Experience the thrill of driving your very own speed boat along the coastline of the gulf of Toroneos.
Even if you have never driven a boat before, there is no need to worry as our detailed briefing and our easy to operate boats will make boating a fun and trouble-free experience.